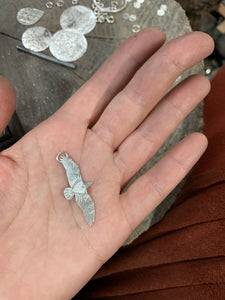 5 hand stamped eagles hanging from their wing.  
*these are all hand drawn and stamped so there might be slight variations.  

5 Eagles @ $90 each = $450
$225 half deposit due
Then $225 + shipping due 
This is a deposit of half not including shipping.  These will be completed in no later then two weeks from purchase of deposit.